5 Ways Stay-at-Home Moms Can Make Extra Money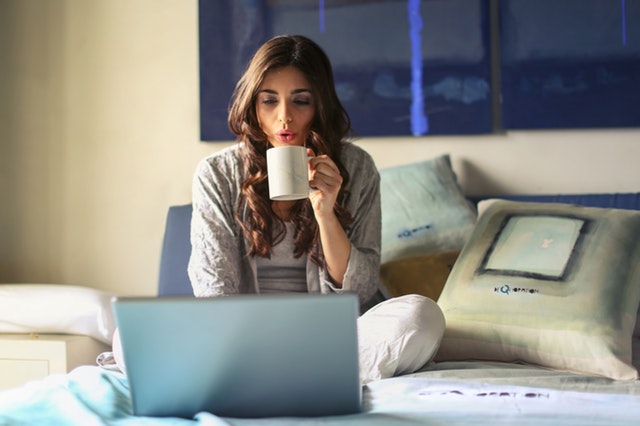 One of the best things to happen in the 21st century as a result of internet penetration is the flexibility of work. Nowadays, it is not just possible to collaborate with people from anywhere in the world but it is possible to work from anywhere. You do not necessarily need an office in order to run a business.
The internet has allowed people to focus more on improving their skills and less on the obstacles. If you are a stay-at-home mom who has been looking for options, you can count on very many opportunities on the web to make some extra money.
Here are some 5 ways you can make some extra money as a stay-at-home mom.
1. Be A Virtual Assistant
The world today is very connected and this means that opportunities are always there for anybody looking for them. One of easiest ways you can earn some extra money is by becoming a virtual assistant to a client. Virtual assistants do all manner of things from checking and responding to emails, managing social media accounts, responding to client queries and so on.
As a virtual assistant, you will be helping your client manage the work when they are not available to do so themselves. This opportunity is quite rewarding with the average virtual assistant making around $15 USD or more every hour. You can sign up to leading platforms online to connect with prospective employers.
2. Tutor students
Another great opportunity you should consider is working as a tutor to students online. There are always many students from all over the world online who are looking for professional tutors to help them through their schoolwork. As a tutor, you will need to be skilled in a particular subject. This is not hard to do especially if you have a college degree or a similar certification in higher education.
Tutoring is one of the easiest and fun things you can do and still get paid for. You can also never worry about losing clients as there are always students from around the world at all times. Tutoring is also quite rewarding with tutors earning decent incomes.
3. Trade currency
Third on the list is forex trading. This job is suitable for stay-at-home moms because it is flexible enough to be done from anywhere. Forex traders have one of the highest potentials for income of any professional. As a trader, you will exchange currencies through your broker and make money with every successful trade.
Trading is rather straightforward and can be done by anyone whether they have higher education or not. All you need is a good internet connection and the time to learn about the market. Forex trading has been around for many years and it has been an admirable destination for most investors.
4. Run a blog
You can also run a blog and make some good money from home. The great thing about blogging is that you have a wide range of topics to choose from. As a stay-at-home mom, you could blog about your daily experiences and be able to connect with many other moms out there in your position.
Blogging involves coming up with creative content that will appeal to your core audience. Once you have established the niche of people that you expect to visit your site, the next thing you should do is to determine what kind of content they might be interested in.
You can then later monetize the content in various different ways. Among the ways you can make money from blogging is by:
Partnering with popular brands to market their products
Making some sections of the blog accessible only via subscription
Signing up with popular web advertising agencies to sell ad space on your blog
Selling your own merchandise
5. Do freelance work
Finally, you can also choose to become a freelancer. Freelancers are involved in various fields including photography, writing, web development and many other fields. Freelancing can earn you a lot of money especially when you are skilled in a particular field of work. Even without any particular skills, you can do things like audio transcription with a fairly reasonable compensation.
There are indeed many opportunities you can pick up as a stay-at-home mom. Even though most opportunities today are available online, it does not mean that you cannot use your baking skills or any other skills you might have to make some extra income. All it takes is having the right attitude and identifying a viable opportunity.