Guest Post – Types of Marine Insurance which Are Available in India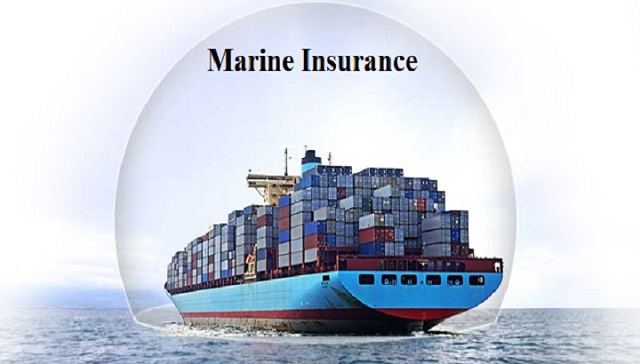 Marine shipping insurance is an important aspect of an organisation that has a business across borders. Insuring the vessel and cargo provides a financial cover for the goods and vehicle against adverse weather and other unpredictable threats while the shipment is on board during transit.
Marine insurance policy
An Insurance policy that covers the damages of a vessel and/or goods onboard while in transit due to various reasons like storms, hurricanes, equipment failure, etc. is called Marine shipping insurance.
Since transportation via seas and oceans are unpredictable, it is always recommended to buy a marine insurance policy, not only for the cargo onboard but also for the vessel and reduce the exposure to financial losses.
Different types of Marine insurance policy
Based on specific requirements of the shipping company, the insurer and the insured, there are different types of marine insurance policies available. A standard marine insurance policy can be availed for the vessel, cargo and/or both as per the nature of the shipment.
Here is a list of few types of marine insurance policies:
Cargo Insurance: Under this policy, the cargo to be transported is exclusively covered along with the objects that are owned by voyagers on the ship.
Valued Policy: Cover for a pre-determined value is provided under this category. In event of an accident or mishap, only the pre-fixed value as agreed upon will be reimbursed.
Unvalued Policy: In this category, the exact insurance amount is calculated by inspection. Assessment of the exact extent of damage and its value is determined to post an accident and reimbursed.
Hull Insurance: The body of the vessel and its hull is covered under this category. Various articles on board the ship are also covered within this category of marine insurance policy.
Time Policy: Marine insurance covered for a pre-determined period of time is covered in this category.
Liability Insurance: Reimbursement for the liability of an insured is paid in event of a mishap. The compensation is calculated on the total liability of each party (if there is more than one owner) and then, the sum is rendered to the insured only.
Mixed Policy: A combination cover of time and voyage policy is covered in this category.
Port Risk Policy: If a vessel stationed at a port is damaged by any means then claims for the damages can be made under this category.
Floating Risk or Open Policy: Multiple shipments can be covered under a single policy in this category. Declaration of details of the shipment is made later and a fixed sum is determined to cover the multiple shipment damages.
Block Policy: In this category, coverage is available for every risk on land and water from pickup point to the drop-off including land transport.
Blanket Policy: As the name suggests, this type of marine shipping insurance ensures maximum protection amount as a blanket policy. The actual amount paid is adjusted after the compensation is calculated.
Apart from the above, there are few more marine shipping policies offered by different companies. Read more about each company and the cover they offer before zeroing on a policy. Take help from aggregators like paybima.com to compare different policies from various companies before buying a policy suited to your business needs.