How to Perfectly Pitch Your Guest Post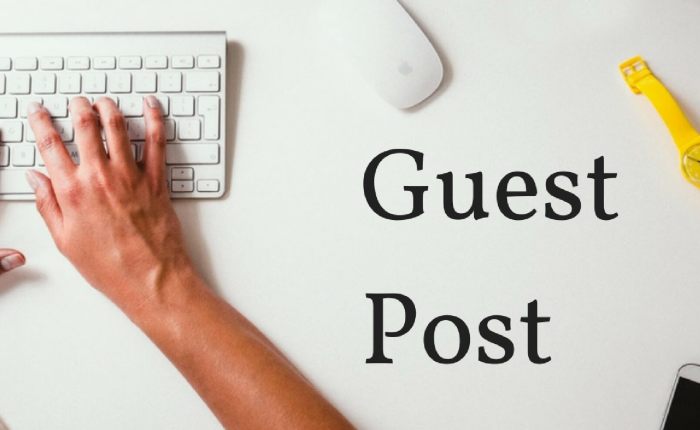 "Guest posting" means writing and publishing an article on someone else's website or blog. This is done on other blogs with audiences that a person wants to speak to. It's a great way to connect with new readers and get your name out. In another words, this practice is done by a blogger to improve/ intensify blog traffic. This comes under content marketing. Further, it helps to establish brand awareness and will build you as a public figure due to different types of potential audience. It will also help the writers in making a strong portfolio and certainly they will land up making a website.
Consequently, guest post is something that requires to be persuasive so that its gets accepted everywhere. It should hit the mark and needs some tactics or a strategic approach in order to get selected at once. So, for a killer pitching of the guest post I'm going to cover a few tips that will definitely give the bloggers a guest pitch opportunity.
#1. Strategic approach is the key
Approaching a guest blogging with correct strategy is the key to a successful pitching. It makes a huge difference in pitching a guest post with right mindset because you have an aim behind writing this guest post, be it earning money, following your passion, land to new outreach clients or any other reason. Also, selecting an appropriate domain or a niche is crucial. The niche you're opting should be suitable for you as well as the audience.
Every guest post you pitch has a reason behind it so, do it with a perfect planning without letting it go into vain.
    Hence, the point is to have a logical and planned approach.
#2. Find the appropriate website for pitching
So now that you know the domain in which you're interested in writing the guest post, the next step is to find the suitable website where you'll be pitching. You can search on Google about the websites that would give you the opportunity to pitch in your niche.
Then check for –
Provision of guest posting, even if it is accepted or not
Target audience that you wish for
Achievement of your goal, whether or not it will take you close to your goal
#3. Go through the guest posting guidelines
Search for the guest post guidelines on that website that you've chosen for pitching. These guidelines should never be ignored and your pitch should meet all the requirements that the guidelines offer.
Then go through the current posts on the website and look for what kind of topics are discussed, the popular posts on the website, the way of writing the posts, etc. which will help you brush up your posts.
Now, all that's left to do is determine whether or not you can offer them something of value. Because the KEY to get a guest post accepted is offering an editor something that will benefit.
Reference the materials on the blog, share admiration for an idea that the blog recently highlighted, and consider playing off of a common topic or writing a follow-up post to a specific article.
#4. Interact with the editors through social media
An editor said if you really care about getting your post accepted, then you must understand that your relationship with the editor is just as important, if not more important, as the quality of your writing. So, the interaction with your editor is really very important, you can connect to them through various ways on social media.
But a better trustworthy scenario is to get an introduction – reach out to someone you know who has already posted where you want to post, and ask them to whisper a good word for you because no one can believe on you so easily when you are praising about yourself, isn't it?
#5. Choose relevant topics
The topic should be chosen wisely for the pitch. It should have some relevance with respect to the website like what sort of content is the audience or the editor looking for.
If the site you're pitching has a "popular posts" section, check that out and see if you can come up with something similar.
You probably weren't going to do a good job if the topic isn't apposite.
And if you're really confident in your topic then you might want to pitch just that one topic to the editor. But it's best to offer the editor a few different topics with a quickie summary of each. That way, they can choose the one they want the most.
The point here is that the topics you pitch need to be relevant to the site's target audience.
#6. Pitch confidently
You've done all the research and have a great highlight about pitching a post so now, confidently write the pitch. Doing this confidently would definitely pay off. Some essential points can be noted down –
Use catchy subject lines.
Personalize: Starting off by mentioning the editor's name in your email, so it's not like you really have to get to know the person you're reaching out to. You can also reference something like the products they offer, or anything else that makes the connection personal and be genuine.
Keep the pitch brief (because short is sweet).
Insert great images: This makes the content more compelling and would explain the content in a much better and faster way.
Prove that you're the right person.
Tell them what value you can bring to their audience.
Edit twice.
So, at the end of the day, pitching a guest post is probably more of an art. If you seriously want your pitch to get accepted then it needs to be overall appealing on a personal level. Hence, know the elements, analyse them and then build your own strategy.
MAKE IT ECCENTRIC, MAKE IT YOURS.