What are the Best LA Examples of Digital Signage and What do these Signs have in Common?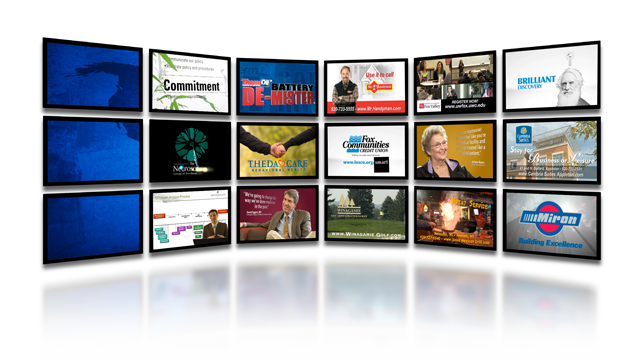 In Los Angeles, digital signage is allowed within sign districts such as downtown LA and LAX (Los Angeles International Airport). These signs are very popular and they are used by businesses, big and small. Some of the best examples of digital signage on LA streets are:
American Junkie: This is a popular chain of sports bars that has a presence in Arizona and California. The bar has screens that cover every wall space where a screen can be mounted, some showing sports and the rest used to share information with customers. Some of the information shared includes special events, happy hours, and DJs or bands set to perform live.
CREAM (Cookies Rule Everything Around Me), which has a presence in California and Nevada, is in the business of ice cream and cookies. The company has installed digital screens to keep the long lines of customers occupied. The screen shows a live Twitter Feed with the hashtag #CREAMNATION and it runs competitions where people win for sharing photos of their experience on Instagram. The company also has menu boards in its LA location and 13 other locations.
Ice Cream Lab: The Beverly Hills-based business first came into the limelight in 2013, thanks to its signature nitrogen-cooled ice cream. The business uses CTA (call-to-action) images on its digital display where customers are given incentives to share their Ice Cream Lab The posts are instantly streamed on the digital sign using the Twitter Wall app from Enplug and the employees reply to each user.
Emporium Thai: Emporium Thai has several digital signs on its wall, one with a live Instagram and Twitter feed. On the display, it features photos of such celebrities as Timothy Olyphant shopping as well as engagement with local influencers like Jason Okuma, DigitalLA, and TechZulu. They also use their displays to inform customers of special offers, such as catering and free delivery.
Churros Calientes: Churros Calientes has taken advantage of the power of viral sharing of its churros mixed with Nutella, ice cream, strawberries, gelato, chocolate, and other ingredients. Customers' photos can be shared through Instagram with the hashtag #ChurrosCalientes and they are streamed on a big digital display located by the cash register. Thousands of photos have been tagged to the business to date, which is way more than the Yelp reviews; proving digital signage content can revive your dwindling marketing efforts.
LAX International Terminal: The Tom Bradley International Terminal at Los Angeles International Airport (LAX) might not be on an LA street, but it is one of the best examples of the aggressive use of digital signage. The terminal's screens cover 19,000 square feet and they have customized creative content (4 hours original content by Moment Factory and traveler-crated content) in intriguing display arrangements that react to traveler movement. LAX describes this as "the largest immersive multimedia system of any airport in the Americas."
As can be seen from the examples, each business takes advantage of at least one of the major benefits of digital signage such as CTA for Ice Cream Lab, creating the wow factor for LAX, incorporation with social media for Churros Calientes, and digital menu boards (DMBs) for CREAM. These digital signs, however, have some common characteristics that you should emulate if you want your signs to stand out.
The positioning of the content is very important. The important part of the message should be at the beginning and the end of the content. The first item should be introduced at a slow speed, and the last item should linger to enable viewers to digest the message.
Use batches of 3 to list key concepts and phrases – studies show this works best. For emphasis and reinforcement, important phrases and words should be repeated 2 to 3 times in a row. Use rhyme and alliteration to increase viewers' capacity to remember.
Eliminate distractions by only using symbols and images that are relevant to what you are pushing. Avoid attention-grabbing images such as baby pictures and people's faces.
Have a CTA somewhere within the message and, preferably, leave it on the screen throughout. This should start with a verb such as "buy" and "download". The subject and the verb should be close.
The best fonts for digital signage are san-serif fonts since they make for easy legibility. Studies show that no one color better than the others and you, therefore, have the opportunity to pick a color that best brings out your brand and that fits your stylistic goals. Create contrast between the background and the foreground for easy legibility from a distance.
Overuse of motion interferes with comprehension and even readability. Be slow in moving test since moving it abruptly could affect readability. Keep the log and other important features of your message on the screen throughout.
The text should match with the visuals and each slide should be treated like a stand-alone poster. Related slides should be linked by visual transitions.
Integrate social media and upcoming technologies such as 3D, QR code, and Body Sensor to capture the millennial population.
Hire a professional to come up with the best content. This saves you money since it means you do not need a permanent team for the job and it allows you to concentrate on your business.
Digital Signage outside the Sign Districts
In 2015, digital signs went dark in most of Los Angeles following a lawsuit by some Westside communities. Campaigns by the L.A. Outdoor Advertising Coalition, representing several sign companies, have been pushing for the use of digital signage in several dozen neighborhoods like North Hollywood, Westchester, Glassel Park, Silver Lake, Tarzana, Koreatown, and Warner Center. The coalition seems to have won since Superior Court Judge Luis A. Lavin ruled that the ban was unconstitutional and it was running afoul of the constitution's provisions on free speech.
In all studies taken on digital signage, results show that people are very interested and excited by this new marketing medium. You should, therefore, take advantage of this and get such benefits as instant updates, reduced carbon footprint, increased attention span, day-part scheduling, low costs, entertainment value, and enhanced customer experience, among many others.
Author Bio: Charlie Brown is a freelance content writer. He has written many articles on every category like technology, business, travel, fashion, career, etc. He is presently working alongside Dopublicity.com.