Bakery Equipment: Ovens, Mixers and Moulders for Today's Baker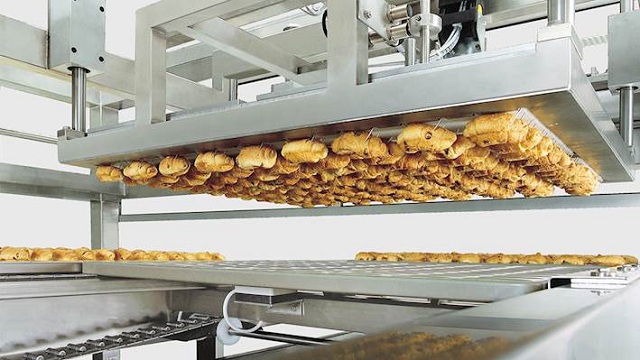 The amazing technology behind our daily bread!
How many of us give much of a thought to how our early morning toast came into being? Despite the popularity of certain TV shows, baking remains a mystery to many of us, especially when it applies to the humble loaf of bread. The bakery equipment involved in creating our baguettes, bagels and brioche bread has come a long way from shovelling dough into large masonry ovens and hoping for the best! There are special machines for mixing, moulding and dividing dough, loading ovens and of course, a multitude of different ovens too. You can also add specialist equipment for making pastries and confectioneries into the mix. As hygiene is such an important factor in modern baking, special cleaning machinery, from oven cleaners to tray greasing machines are crucial components of the industrial baking process. And that's not to forget so-called 'post-bake' machinery – slicers, sprayers and glazers, crumbers, wrappers and the like.
Marvellous modern ovens
Modern industrial ovens are a far cry from their medieval counterparts. This can be seen in the sheer variety of modern ovens. You have deck ovens, ventilated ovens, convection ovens, rack ovens, setter ovens, bake-off ovens, tunnel ovens – the list just goes on and on! Large deck ovens are the workhorses of the commercial baking industry. These kinds of ovens can be powered by electricity, gas or even wood pellets! Some of the roomier ovens boast up to 15 separate decks, which can in turn be individually controlled via electronic panels. You may also have heard of steam tube technology, which works using water-filled tubes which are heated to produce steam, which then offers a more even heat throughout the oven. Stainless-steel construction is the norm for such machinery, of course, being robust and easy to clean. Italy, Germany and Turkey lead the way in terms of commercial oven manufacturing in Europe.