15 Best Antivirus Apps for Android!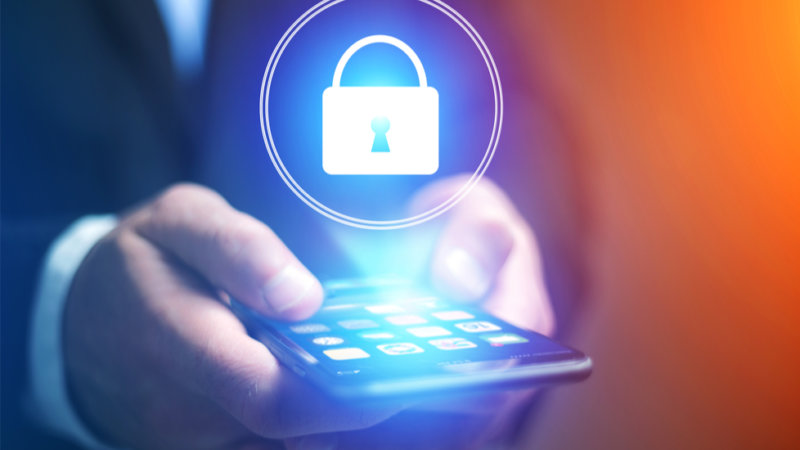 Protection for Android devices has become a priority over the past year. Malicious programs that could seriously disrupt the work of a personal computer at one time have now been transferred to mobile gadgets. Typical representatives of malware are viruses, trojans, keyloggers. But, with the active development of technology, antivirus apps for Android become most popular to secure your phones.
To protect your smartphone and tablet, you need only high-quality antiviruses. A good antivirus can not only bring peace of mind but also protect your Android device from threats as well as overheating. Overheating is most often caused by the simultaneous operation of several programs. These antivirus apps are installed in the same way as other applications. But which one is best? So, let's have a look at one of these best antivirus apps that are best for android.

Avast is a cloud-based security software for endpoint devices and servers and primarily targeted at industry users rather than individuals. It blocks the unnecessary numbers from the phone book as well as check the files on spyware, as well as checking existing and downloaded applications. It can appropriately delete the cache data of the system, installation files and other unused materials. In addition, it is anonymously able to recognize the URL links with trojans, blocking them.

Kaspersky software is a reliable free antivirus solution for mobile devices. It has a worldwide popularity and has one of the best protection systems. Protects your smartphone or tablet and personal and confidential data placed on it from any mobile threats, including viruses, spyware and trojans. It can also block dangerous sites as well as unwanted calls and SMS. In case, if you lose your phone, then you can search your phone through its Anti-theft feature.
McAfee mobile security anti-virus is able to found 99.9% of new malicious virus. This can provide all the necessary tools to protect Android devices. The product received the maximum score for ease of use. Its feature set includes anti-theft features, call blocking, web protection and phishing protection. This app has an advanced self-defence system that includes a pin code and secret questions. In case of loss of the device, the user will be able to determine his location, delete data or track actions with a SIM card. Its additional features include a battery optimizer and an application blocker.
Norton is one of the biggest and most popular security antivirus apps. This mobile security app is a full-featured antivirus app for Android along with numerous features including anti-theft, call blocking, web protection, phishing protection and much more. It has the ability to save personal data on an SD card or in cloud space and blocks the device in emergency cases. Additionally, the antivirus offers application advisor and privacy control. There is a tracking device location with antivirus installed. Norton mobile security detected all threats in both detection tests. The performance is first-class, and the effect on the battery is minimal.
Bitdefender mobile security detected 100% of the threats in both detection tests. This antivirus will get high marks for economical battery consumption and minimal impact on device performance. In addition, the solution did not give any false positives. To protect against theft, this app offers remote locking, erasing data and determining the location of the device. The product protects against malicious and fraudulent sites, but lacks a call filter and does not support all types of encryption. Its additional features include application blocker, privacy protector, and account protection.
Sophos is one of the best antivirus and anti-malware apps for Android. Its features include malware protection, virus scanner, web filtering, app protection, theft protection, Wi-Fi security, and much more. The password safe function of this app is KeePass compatible, which comes with an authenticator function for multi-factor authentication. In addition, it takes fewer resources of any Android phone, using scan when phone charging, so it longs the battery life.
AVG antivirus is available on a variety of platforms, including Android. It is a set of tools for antivirus protection and management of the operating system, which has recently become standard practice for applications of this type. The main functions of this app are protection, confidentiality, performance and protection against theft, etc. The AVG toolkit includes scanning the memory, checking installed applications, locating a lost device, optimize the operating system, monitor the battery charge and switch to power saving mode.
Avira has successfully gained a large audience and is flourishing successfully. The functionality of the mobile application. The main function of the anti-virus application is to check the device for malicious elements. This program itself checks the internal and external storage quickly enough. Upon completion of the scan, you can see which of the applications installed on your device. There is a function to remotely erase data, send a loud sound signal to search for a lost device, and you can also display a special appeal for the new owner.
G Data internet security offers more functionality than competitors. The user can remotely block, erase data and determine the location of the lost device, set up the filtering of calls and SMS messages. It has built-in parental control and an encryption component. Excellent results for usability are obtained for minimal impact on autonomy, performance and traffic consumption. The product correctly processed secure apps from Google Play and third-party app stores.
Malwarebytes is one of the most favoured apps, which can block scams and protect privacy of Android devices. Its numerous features include aggressively updated virus database, support for malware and ransomware, a permission tracker, and much more. In addition, it is able to scan messages of WhatsApp, Facebook, SMS, etc for potentially dangerous links. The app can block the calls from scammers.
Trend micro mobile security includes all of the expected features of mobile antivirus including anti-theft, call blocking, message filtering, web protection, phishing protection and even parental control. Also, you will find a privacy scanner, protection of instant messengers and network protection. The application detected 100% of the test threats in both tests, is energy saving and take care of the system resources.
The ESET provides access to advanced functions for determining the location of a lost device, filtering calls and SMS, etc. Built-in phishing protection helps to ensure security when using third-party applications like browsers and instant messengers. The set of additional tools in ESET mobile security & antivirus is quite impressive like the anti-theft module, call and SMS management, etc. It not only blocks the device in certain situations but also allows you to take pictures and keep a history of network connections.
CM Security
CM security has scored the biggest name in the among of best Android antivirus apps. In all senses, it is perfectly adapted for smartphones, both in the design of the interface and in the set of tools. This complete tool is able to manage the operating system. There is an application blocker, traffic management, program manager, and much more. With CM security, a user can clear the device's memory, scan, selectively block access to some elements, etc. Scanning is performed very quickly, and the database of threats is regularly updated.
You can also note the presence of the anti-theft function, which allows you not only to remotely access the stolen device but to perform a number of advanced actions with it. With this application, you can successfully resist both online and offline threats, optimize the operating system as well as block unwanted calls, etc.
Anti-Virus can detect the new types of threats in real time and blocking known malware. It received the highest marks for its small impact on device performance and autonomy and low data consumption. The product correctly processed secure apps from Google Play and third-party app stores. AVL offers anti-phishing protection and the ability to block calls from unknown numbers or blacklisted numbers. Anti-Virus offers the necessary anti-theft protection features, in particular, remote locking, erasing data and determining the location of the device.
NQ mobile security is another beast and competitive app in the Android antivirus apps list. It works like a safeguard in various modes and also acts as the anti-spam agent. This app includes privacy protection and a lot of other more. It means that the app has powerful anti-malware software to erase all infected file from an Android phone without any difficulty. With user-friendly UI and powerful options, it is comprehensive. Its optimized mobile security plays a significant role to make your mobile safe. The QR scanner of this app can scan all barcodes quickly and remove all the spam or virus-rich links.
Wrapping Up
These above-mentioned antivirus apps are used as a safeguard in various devices and the phones from malware, malicious links, viruses, worms, trojans and rootkits. These apps ate also capable to remove or prevent spyware, adware, and other forms of malicious programs.
As you know, the security apps are essential to keep the devices safe and secure. Without any antivirus or anti-malware apps the chances your smartphone would be in great danger. So, the above-listed best antivirus apps for android are safeguarded for your devices.
Author Bio:
Stephen Chong works as a writer for Fonbell Solution, an IT firm offering web-based services such as Web Design company, Online Appointment System, Invoice Billing Software in Singapore. He would love to share the experience, knowledge, and thoughts with others on the web