Ford Car Service: A Service Like You Are Family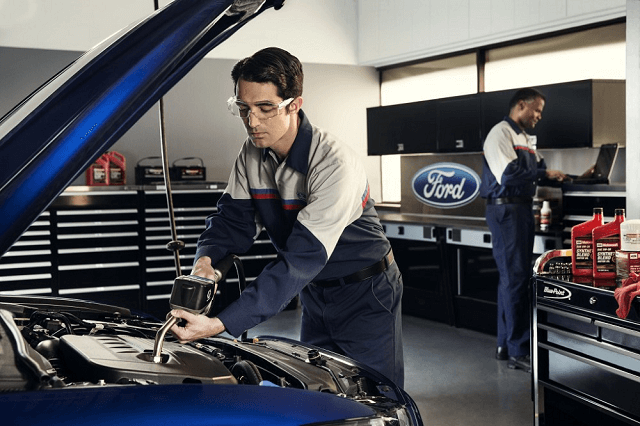 Ford is one of the biggest car manufacturing companies in the world. Also, they have all ranges of vehicles suitable for all kinds of budgets and lifestyles. Although they produce good quality cars, it is not the only reason for their fame. The main reason why Ford has attained its fame is due to Ford car service.
The company believes that when a customer buys a car they form a personal relationship with the company. For them, once they buy anything from the company, they become a part of the ford family.
The main four aspects which have made Ford car service, one of the best car services, are as follows:
1. Service Price Promise:
The most popular aspect of Ford's service is this. Service Price Promise lets the customer know in advance what price they will have to pay for servicing their car. They believe that one should not cheat their family, and everything should be told upfront. When it comes to car service, cost plays an important role because that way, customers can make a decision whether to give the car for servicing at an official company service center or any other local mechanic. Usually, official service centers charge higher costs but provide safer services compared to local mechanics. This Price Promise gives Ford's car service a better hand over other companies and also helps the customer a lot!
2. Real-Time Service Updates:
A lot of customers are in doubt when they give their car for servicing. Service center mechanics all they do is simply wash the car and give it back after charging a hefty amount for doing so. But this is not the scenario when it comes to Ford car service. At Ford, they tell you about every minute change your car undergoes while it is with the service center via real-time updates on the Ford application. This is very important as it helps the customer realize what they paid for, actually did happen. On the whole, ford makes sure that their customers or rather family members are relaxed about the servicing of their cars.
3. Free Pickup and Drop:
The company believes that the customer shouldn't waste his time and take the trouble of bringing their car to and retrieving it back from the service center. Hence, they provide free of charge pickup and drop. When the customers get such royal treatment, they tend to remain loyal. Most people are not able to give their cars for servicing during the weekdays as they have to drive it to the office, and they end up ruining their weekends if it's time for their cars to get serviced. Ford car service believes that weekends are to be spent with family, so they provide free pick up and drop facility so that customers can have the car picked up from the office when they reach office and get the car delivered when they are leaving the office.
4. 45 Minutes New Car Delivery:
The unique thing about Ford's Car service is that they provide a newly bought car's delivery within 45 minutes. Other showrooms usually don't have the car in stock to immediately deliver it to the customer. However, at Ford, they believe that customers should not wait for good things and hence gives you delivery within 45 minutes. When a car is delivered so quickly it leaves a great impression in the minds of the customers and they actually understand the feeling which the company intends to spread towards the world.
After continuing to follow the above mentioned 4 facilities for years, Ford car service has made its name in the car service industry, making it one of the best in the industry.