Top 3 SEO Friendly CMS a Web Developer Shouldn't Avoid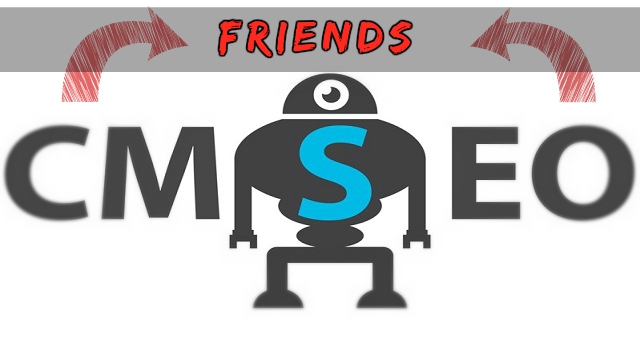 Web development doesn't mean, just the development of a website to showcase the product or services of any client's business, rather it means preparing a healthy website that performs better with user-friendly accessibility, features and excellent search engine compatibility which is required to achieve desired fruitful results in term of traffic and business branding and conversions. As you already know that some of the website development require a robust & effective content management system that provide different features to manage multiple users having distinct permission levels. CMS also provide capabilities to manage content, data, information of a website and also allows you to create, edit and publish content at the same time.
Keeping in mind the aforementioned facts about, CMS are widely popular among web developers during the development of a website. But using CMS is not only sufficient to get desired results because there are various CMS available in the market to manage online content, however, a web developer should only opt for those CMS which are highly compatible with SEO parameters. Now the question arises, "Out of the available SEO friendly CMS, which CMS to use and why?", below in this article, we will be exploring the answer to this question.
Popular SEO Friendly CMS
There are some SEO friendly CMS available in the market which is popular among web developers like WordPress, Drupal, Joomla, ExpressionEngine, Typo3, Blogger, Textpattern, SilverStripe. These Content management systems are basically used because they help in describing the informative content to which our targeted visitors are interested in and allow us to make the web pages extremely easy to share with our business niche audience, apart from this they also have excellent social media.
One of the core specialty of using these SEO friendly CMS is that through the assistance of these CMS our web visitors can receive the knowledgeable content in an easy manner and can also help in Increasing the search engine ranking of our website using best-suited business keywords.
Strengths of SEO Friendly CMS
Before choosing CMS for web development every web app developer should know the strengths and advantages of SEO friendly CMS, so that they can work effectively on their live projects. There are various strengths that every SEO friendly content management system possesses within its architecture, below are some of the key strengths mentioned:
Google Recommended Architecture
Inbuilt SEO feature(Title, Description, Alt tag etc.)
An endless selection of user contributed plugins
The widest range of inbuilt themes
Easy to integrate with social networking sites
Friendly interface for CSS/HTML theme modification
Multi-lingual support available
Drag and Drop Layout
Module reusability & Version Controlling
Sustain the formatting of content copied from different sources
Good quality Add-ons, plugins
Top 3 SEO Friendly CMS & Why to Use

Before starting the web development, many developers are in a state of ambiguity to choose best CMS, which has better support for SEO parameters. Different CMS platform have distinct features, capabilities and advantages with respect to different web technologies, so let us discuss abouttop 3 CMS and why a programmer shouldn't avoid them during web development.
Why to Use WordPress as SEO Friendly CMS
We talk about top 3 CMS, WordPress comes first in the list because it is the world's most popular CMS among developers & comes up with free web software specifically developed for creating template-based websites or blogs. WordPress is amazingly versatile which is basically used as a blogging platform, that can also be accepted as a non-blogging website as well.
Below are some quality features that make it stand above all CMS:
High Popularity : WordPress captures the huge market share among the available CMS. Tech people are already aware of WordPress and users can easily understand it features.
Open Source : WordPress is open source and hence require no downloading, installing cost. Apart from this WP allow installation of over 25,000 plugins like slideshows, form, SEO optimizers, etc.
Highly Customizable : It is extremely customizable and is in demand because it meets the needs of many users with its flexible framework which allow programmers to easily create or modify layouts and apps.
Why to Use Drupal as SEO Friendly CMS
Drupal is a very strong content manager and has a huge fan following with a large number of active users. This CMS is equipped with a variety of additional modules that can add numerous exciting features to the web development such as forum development, user blogs, OpenID creation, profile building and much more.
Taxonomy : Drupal is supported with a strong taxonomy module that allows you to organize, connect and classify the website's content as categories, tag and meta details. All these terms are available within Drupal "vocabulary" and are restricted to certain content types.
Custom Content Types : In Drupal, developers can easily create custom content types through content construction kit and view modules which help in defining how site editor input original content on the website and finally serve it to the end user. You can also create enhanced custom views without implementing any code.
Advanced URL Control: You can control the creation of dynamic URL structure in Drupal through Clean URL and URL aliases settings, so each dynamic page in Drupal can be assigned a unique custom SEO friendly URL. These setting can be found here:
Admin>Configuration>Search and metadata >Clean URLs
Admin>Configuration>Search and metadata >URL aliases
Why to Use Joomla as SEO Friendly CMS
Joomla is an open source content management system which is absolutely free used for publishing online content. It is developed on MVC web architecture that reinforces various custom databases and extensions. It is an extremely advanced CMS in terms of functionality and features. Joomla's installer is developed to work on common shared hosting packages.
Easy to Use : It is very user friendly and any beginner can easily start working on it by simply choosing the site name & templates. The website content can also be easily customized within the Joomla text editor using the default images, videos or adding new through the media manager.
Mobile Ready : Joomla CMS is embedded with its inbuilt responsive feature that supports mobile ready layout. Both the frontend and backend in this content manager are fully responsive so developers can easily manage the website and optimize it for mobile, tablet and other portable devices.
Front-End Editing : It allows frontend editing in a very easy manner so that anyone with the authorized access level can submit, publish and edit content and other existing modules in the front end without going into the admin panel area.
Conclusion :
All the information discussed about the CMS is extremely important and beneficial for both the web developers and SEO professionals. This will really help the technology experts to develop high-quality website embedded with SEO friendly features which in turn keep their websites perform better in major search engines and will benefit them with a great return on investment.
How did you find the complete information discussed in this article? Is there any other important information that I missed? If so then, please discuss those pointers in the comment section below.
Author Bio :
Manoj Rawat, a Techy with over 7 years IT experience & expertise in Growth Hacking, Digital Marketing. Loves to share marketing tips among online marketers. An active member on FindNerd, a collaborative online project management tools platform.