The Best Places To Visit Vancouver, Canada For The Ultimate Holiday Experience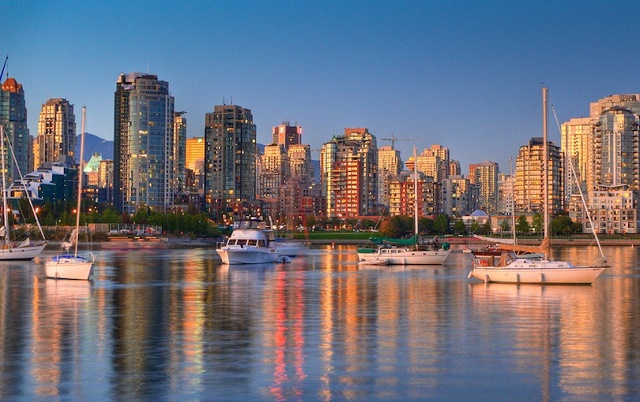 Even if you feel like you can't have a day off from work, remember that treating yourself to a holiday is a great way of managing stress. While you can go somewhere else for your vacation, taking an exclusive look at Vancouver, Canada's captivating tourist destinations can be worthy of your time, money and effort. If you're in need of an ultimate holiday experience, here are the best places to visit in Vancouver, Canada.
Reasons why Vancouver is the best place for a holiday vacation
Vancouver has been one of the extraordinary places ideal for all kinds of holiday experiences. If you want to go hiking or island hopping, or just spend your time swimming, skiing, and exploring the city's food culture, Vancouver has it all.
Here's why Vancouver is the perfect place for a vacation:
It's an enjoyable city full of happy people.
It's bordered with breathtaking scenery of mountains and bodies of water.
It's a world-class city with wide streets and big skies.
It's a beautiful place with reasonably-priced restaurants and food trucks.
It has lovely parks and gorgeous beaches.
It offers epic and treasured adventures.
It has mountain scenery tailored for skiing.
It's a great place for an unforgettable bike experience.
It's ideal for art and rail lovers.
It's adjacent to America.
There's so much you can look forward in Vancouver. With the city's delightful gardens and other exciting scenic spots, your holiday would surely be something which is well-spent and worth-remembering.
Best places to explore in Vancouver, Canada
Vancouver can be considered an ideal place for any holiday escapade. With its pleasant climate and abundance of beauty, the city can bring greater happiness and fun-filled memories to cherish for a lifetime. Below are some of the top places to visit in Vancouver for an ultimate holiday adventure:
Stanley Park
Stanley Park remains to be the one of the city's most-visited destinations. It's surrounded with family-friendly playgrounds perfect for any family's to-dos activities.
This garden oasis wouldn't be a tourist destination for nothing. It has an outdoor water park and pools you and your family would certainly enjoy.
If you want to see everything this place has to offer, biking or riding a hop-off trolley would allow you to travel around more than 17 miles of forest trails.
When you find yourself hungry, Stanley Park has restaurants within its vicinity where you can enjoy a delicious meal with your loved ones.
Queen Elizabeth Park
Queen Elizabeth Park is considered as one of Vancouver's most famous outdoor spaces. With the park's trimmed garden, you can enjoy the place's solace and serenity.
The garden's tropical plants and flying exotic birds are some of the marvelous attractions, enticing more than a million tourists every year.
When you go outside the conservatory area, you'll witness the beauty of the Dancing Waters fountain together with several sculptures dispersed throughout the park.
Since Queen Elizabeth Park is found at the peak of Vancouver, it makes views of the mountains, city skyline and even shorelines spectacular.
VanDusen Botanical Garden
Considered as Vancouver's hidden gem, VanDusen Botanical Garden is popular for its stone garden and hedge maze.
This oasis preserves Laburrnum Walk as the most photographed area by various visitors. In fact, the yellow and chain-like blooms make for a memorable setting for this plaza's path, especially when you get to visit during the bloom season.
If you want to make the most out of your tour in the area, VanDusen Botanical Garden provides self-guided pamphlets available from the information desks. You can also take advantage of the tour services offered by the garden daily.
When it comes to food, two on-site eateries are open to satisfy your hunger with their delicious food servings.
Yaletown
If you're a late-night traveler, Yaletown would be the best spot to enjoy your holiday. This place has gained its popularity because of its splendid transformation from a warehouse district to the hip area it is today.
You'll surely love this late-night spot because of its touristy boutiques, restaurants and even hotels. While here, you shouldn't also miss the hotel's cocktail lounge which is suitable for chilling out.
If you're fond of nightlife activities, you should see around the area's top nightlife spots.
Grouse Mountain
Being the Vancouver's outdoor gateway, Grouse Mountain offers views of the entire city on a perfect day.
This mountain site can make your vacation more adventurous with its one-of-a-kind scenic spots year-round activities such as tree climbing, axe throwing, and exploration of the whiny bear habitat.
Since the area has mountain slopes and terrain trails, you can do many outdoor activities here like snowshoeing during the winter season, making your outdoor adventure more amusing and unique than ever.
While Vancouver is known for being a young city, it has never been a lifeless place because of its scenery. If you're looking for a fun-packed holiday experience, enjoying Vancouver, Canada's temperate atmosphere, mountains, green spaces, chic boutiques and health-conscious restaurants is the best thing you can do for yourself.  By taking a look at some of the city's favorite tourist destinations mentioned earlier, we hope that you'll be able to plan your travel authorization for Canada, and your upcoming trip well.
Author Bio:
Mandy Shultz has worked in the hospitality and tourism industry for the past 7 years. During her time she has also traveled and seen many different things. In her spare time she enjoys writing for sites such as Canada-eta.fr and give helpful tips on how to get a travel authorization for Canada. She loves seeing family and friends.