Offshore Bank Account Opening and Benefits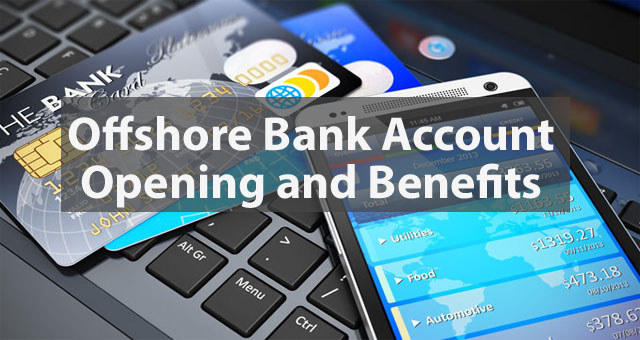 Offshore banking is a term which can be defined as banking undertakings carried out from any distant location except for the location where you actually reside. Many individuals and corporate account holders have different reasons to opt and few of the common reasons are a requisite of multi- currency credits or for tax savings. In current times, offshore banking has attained noteworthy importance because it permits flexible transactions which are a standard rule of these accounts and enables in running your worldwide financial obligations easily. Many expatriates set up an account in an offshore jurisdiction to protect their assets, enjoy tax benefits or more returns on their money, and to have easy access to their capital. Some expatriates do it for privacy, as some offshore jurisdictions, like Switzerland, offers confidentiality of such accounts.
Investors and expatriates are permitted to utilize offshore banking in Dubai only till the time they hold a valid residence visa. After opening a bank account in Dubai, one can freely deposit as well as transfer funds. Expatriates need not make currency declarations when getting into the offshore territories; that actually allows them to move your funds in their preferred form. Currently, banking activities in United Arab Emirate fall under the regulation of the UAE Central Bank and they have many limitations implied on the foreign banks running in the country.
However, there are not many limitations of deposit or transfer different currency denominations in an out of the emirate. Expatriate is permitted to transfer money from anywhere around the world in any currency denomination they want to. Most of the investors find it flexible to transfer capital to their accounts from their very own bank. Also, there are several organizations which are offering this service.
Document Requirements for Opening Offshore Bank Account
For opening your offshore account, you may be asked for different sets of documents. A requirement of a document may vary for the different jurisdiction. Following are the basic requirements for opening an account in any jurisdiction.
Passport copies, (shareholders, directors)
Reference letter from bank
Bank statement for the past few months
Phone numbers, e-mails and address information
Related: Companies Must Register Under MCA/ROC to Do Business in India
Benefits of Opening Offshore Bank Account :
There are numerous benefits of opening an offshore bank account, some of the common benefits and purposes of account are:
Asset Protection and management
One of the major benefits of opening an account is a protection of your assets. You can protect your assets by opening an offshore company and assigned your assets to that offshore company.
Related: Wooing the Millennials with Updated Mortgage Technology
Offshore bank account opening provides you with the benefit of having independence on the transfer of funds from across the globe with no restrictions on currency. Also, management of your personal account is very easy and flexible.
Another reason and a common benefit of an opening offshore bank account are the management of your wealth. You can open an account to transfer your money from the country or the location where your business is and you can transfer your capital from that location to your bank account. It is very easy to track down your worldwide transactions through secure internet banking.
Another benefit of an opening bank account is tax optimization. Many offshore jurisdictions offer a tax-free environment which is a great deal to optimize your tax and get benefits of this amazing deal.
Interesting: Reasons To Choose A Company For Property Services
Such account offers a reliable and secure mean of your protection of your wealth. It also protects your wealth and information from access by any mean. The offshore bank offers different means of security and privacy of your capital and asset information.
Author Bio:
Brenda Cagara has been writing for websites, articles and blogs for five years now. She had a fair share of writing on a variety of niches but her main focus on business, finance and taxation. Currently, she is working with Business Consultants in Dubai (Riz & Mona) that offers company formation and business setup services across all states of United Arab Emirates. Other services are products registration, visa processing, bank account opening, trade license, trademark, local sponsors and much more.